KNITTED CHRISTMAS STOCKING - Vintage 1951 Knitting Pattern Ebook Download
Free download. Book file PDF easily for everyone and every device. You can download and read online KNITTED CHRISTMAS STOCKING - Vintage 1951 Knitting Pattern Ebook Download file PDF Book only if you are registered here. And also you can download or read online all Book PDF file that related with KNITTED CHRISTMAS STOCKING - Vintage 1951 Knitting Pattern Ebook Download book. Happy reading KNITTED CHRISTMAS STOCKING - Vintage 1951 Knitting Pattern Ebook Download Bookeveryone. Download file Free Book PDF KNITTED CHRISTMAS STOCKING - Vintage 1951 Knitting Pattern Ebook Download at Complete PDF Library. This Book have some digital formats such us :paperbook, ebook, kindle, epub, fb2 and another formats. Here is The CompletePDF Book Library. It's free to register here to get Book file PDF KNITTED CHRISTMAS STOCKING - Vintage 1951 Knitting Pattern Ebook Download Pocket Guide.

Combining two colorways with long color shifts while also maintaining enough contrast between them to see the pattern was a unique challenge, but I'm so pleased with where we ended up! The cowl does come into size options: one long enough to loop twice around the neck as in the photo below using four skeins total, and one that's just a single loop, which uses half as much yarn.
If you plan to knit the Leif Cowl, I would recommend carefully considering your color choices if you plan to venture beyond the sample colorways. Spincycle's Dyed in the Wool features a lot of colorways that contain medium shades, which might look distinct when they're in hanks next to each other, but when knit up won't actually have enough contrast to show the pattern well.
My number one tip in this case is to be sure to look at the colorways you're considering in greyscale, to get a sense of how much contrast they have between each other - going for a very light one and a very dark one will give you the sharpest result. I've taken a screenshot from the Spincycle website and pulled out the saturation in order to show you what I mean about many of the colorways being "medium shades":. To compare, this was pulled from the Spincycle online shop, where you can view them in color and the diversity of color may surprise you after looking at this black and white image.
If you'd rather play it safe and use one of the sample colorways, I'm happy to say that Mason Dixon is carrying kits in their online shop! The kits are available here and they're for the yarn only, so the book must be purchased separately. The book is also available to order now , both as a paperback copy with digital download included or just as an ebook. Thank you again to Ann and Kay for being so wonderful to work with - and for wanting to work with me in the first place!
For the vast majority of us, choosing Icelandic wool doesn't mean choosing local wool the two most obvious exceptions being people who live in Iceland, or people outside of Iceland who raise Icelandic sheep. But it does mean supporting the yarn industry of Iceland, a country whose population is smaller than most cities I've lived in - and that means a lot. And the wool itself is reason enough for me to choose it, since it both affordable and adaptable, suitable to many different types of winter and sometimes summer climates.
Knitting Techniques by Brother
So while it uses Icelandic wool, this sweater is inspired by my local Norwegian landscape and the verdant mountains I'm surrounded by in the summer months. The geology of Norway is quite different than Iceland's - Iceland straddles two continental plates and its geothermal activity means it's made up of cooled lava fields and volcanic rock, whereas Norway's rocky landscape is largely sedimentary.
The yoke pattern is equally evocative of the local landscape around western Washington, which makes it feel like a fantastic fit for Tolt and this annual celebration. You're all the best. It's available in the Tolt shop here. They're part of the Sea Smoke collection which also features two beautiful patterns by Bristol Ivy the patterns can each be purchased individually or the whole collection is available as an ebook.
Both my patterns and Bristol's in the Sea Smoke collection have inspiration rooted in tradition, but we hope you'll agree that the pieces themselves are very wearable in anyone's everyday wardrobe. Dalis uses one of my favorite constructions: knit from the bottom up, with body and arms knit first before they're joined together to work the yoke. Short row shaping at the back dips the yoke for a comfortable fit around the neck.
Coats & Clark
Along with their beautiful swatches, that blog post contains some excellent information about swatching for stranded colorwork, so I highly recommend checking it out those are Leila's gorgeous swatches pictured above, but the blog post contains several more combos. As fall collections have been coming out, however, I think one of my favorite things has been seeing echoes of the main diamond motif pop up elsewhere this season - a confluence of designers unknowingly working with the same muse, perhaps. And when Jared Flood's Spearheads was released in this fall's Brooklyn Tweed collection, the white-on-blue men's version caught my eye right away since I knew Riva was soon being released.
The Quince team also put together a great post for Riva about how to make decisions when substituting colors, as the white color Egret is unfortunately out of stock at the moment. I'd also recommend checking out that very informative post right here.
Restored eBooks
Happy September! I love the first of September for many reasons the feeling that summer is drawing to an end, heading back to school, the Hogwarts Express Meet Svana , a cropped pullover knit in Chickadee. It's part of the Glen collection , and it features several little details that I'm super pleased with. For this design I wanted to play around with a kind of mod silhouette, pattern blocking, and using more than two colors, so I decided to try my hand at working up the traditional Japanese seigaiha or wave pattern in stranded knitting.
I quite like how the chart came out, but the repeats are relatively large, so to make it easier to grade the pattern for different sizes I decided to work a faux seam basically a vertical stripe sequence at each side of the body in order to break up the motif. I love the gentle heathery grey of the Iceland colorway in Chickadee, although my original vision for this sweater featured a much darker grey and blue - something about fall always brings out my fondness for deep, rich greys, blues, and greens perhaps because they look so nice against the autumn foliage?
But I think the design looks equally as nice in the lighter colorways, and the blue used here is actually the same as we used for Ebba the Delft colorway , which I have a great fondness for. Svana is available as a single pattern as well as part of the ebook for the Glen collection and I highly recommend checking out the rest of the collection.
The festival is only in its second year this year, but it sounds like last year was a flying success and I can't wait to head down to Oslo this November and check it out for myself yes!
I'm coming to the festival! All three patterns are available for free in the Oslo Strikkefestival magazine, found here on their website if you weren't able to get one at the launch party. I had a lot of fun working up the charts for these mittens and I'm very pleased with how they turned out.
Concerning the Eternal Predestination of God.
Reward Yourself.
American Thread Company Patterns – Free Patterns.
Required Cookies & Technologies.
A Marriage in Middlebury!
The Adventures of Mr. Buckley;
Une journée particulière (FICTION) (French Edition).
The resulting fabric created when the mohair-wool blend is worked stranded is a bit airier than wool would be, but it's also very warm. It's a really lovely part of town that I'll probably always have a fondness for - that summer was like something out of a picture book. And if you start a project but haven't finished by the time of the festival, no biggie - just upload a photo of your WIP or FO to Instagram with the hashtag oslostrikkefestival and you'll be entered.
More info about the competition can be found on the Oslo Strikkefestival website here. And the Rosenhoff Votter can be found on Ravelry here. If you're planning to attend the festival I look forward to seeing you there! Meet Zara, a boxy cropped tee:. This is a super simple knit which makes use of applied crochet chains to create vertical stripes together with the horizontal stripes knit into the front and back, they form a boxy grid pattern.
When the weather gets warmer I often find myself reaching for lightweight tops with a lot of positive ease, though this tee works super well as a layering piece as the photo above displays. I was able to snap some photos of the sample before sending it off to Quince and I opted to style it with a high-waisted skirt instead, which gave it a slightly more dressed-up look.
I really like this top, and I find it very interesting that the cropped length keeps the fabric very flowy - my Vasa in Sparrow is much longer, and consequently the garment itself is much heavier than Zara. I think they light and airy feel of the fabric comes through in the photos. I really enjoy the effect of the vertical applied crochet chains, which do a great job of blending into the fabric rather than standing out in relief - people will ask you how you managed to knit vertical stripes.
I first started playing around with applied crochet chains on knits as an alternative way to work vikkel braids , as it can be done in multiple colors for a nearly identical effect, but this might be my favorite use for them. Even if you don't know how to crochet, they're very simple to work and the pattern includes links to tutorials if you've never done it before.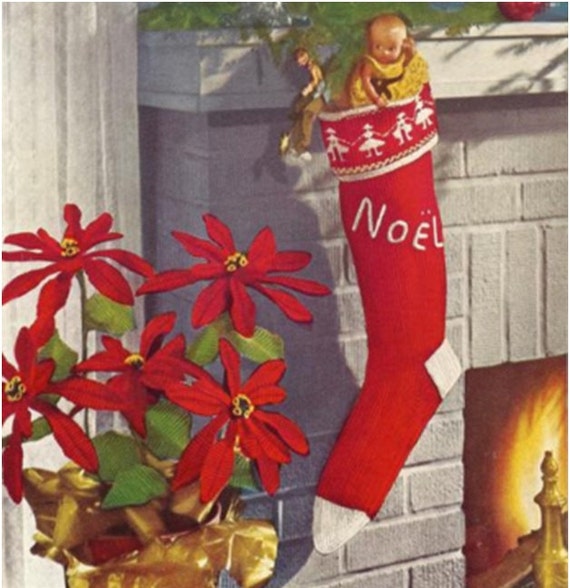 It's available either individually or with the other three patterns as an eBook, both on Ravelry or quinceandco. The phrase "the Shetland bus" refers to a British and Norwegian special operations unit who used fishing ships to carry supplies and refugees back and forth between Shetland and the west coast of Norway during World War II as Norway was occupied by the Nazis, many Norwegians fled to the UK or the United States during the war. The book itself is fascinating for a number of reasons, not least of which is that it was first published in and the author was part of the unit that carried out these trips.
And as the sun doesn't sink low enough below the horizon for total darkness in the summer time, these trips were carried out in fall and late winter, in the cold and under cover of darkness, often with stormy weather. Even having lived through my first Norwegian winter, I can't even imagine what it must have been like.
The presence of a little bit of local history probably increased the impact of this book on me. I also found myself thinking about knitting at different points in the book. Now, nothing in this book is about knitting, but there's definitely a bit of shared history and tradition between Shetland and Norway - stretching back to the Viking age, of course, but also more recently. Both places are famous for their stranded knitting patterns, and though there are differences, there has always been a great deal of sharing of certain motifs between both places.
While the main motifs stand out in a single color, the background cycles through different colors. I've called it The North Sea in tribute to the fishermen of the Shetland bus, all of whom were incredibly brave, and many of whom found their final resting place at the bottom of that sea.
I went down to Telegrafbukta to shoot the photos of the hat about two months ago, when it was still much snowier here. Using multiple background colors with colorwork makes this an excellent hat for leftovers, and that is exactly what I used - leftover yarn I had on hand. It is for this reason that the hat is knit in an American yarn Brooklyn Tweed Shelter though I'd love to see it worked up in wool from Norway or Shetland as well.
It's a great project for any worsted-weight leftovers you have in your stash. As written, the pattern uses a tubular cast on, but that can be swapped out for any other stretchy cast on you like, and otherwise it's quite straightforward. The one thing that's unusual is that normally I write hat patterns for multiple sizes, but due to the very large repeat used on this hat, the pattern is written for just one size.
In this case I would suggest trying to adjust gauge by changing needles sizes if you'd like to make the hat smaller or larger, and keep in mind that gauge from knitter to knitter can vary substantially in stranded colorwork, so you'll probably find it useful to swatch first. The North Sea is available on Ravelry now. Head over to that page for all the technical details about the pattern.
My own copy of Farm to Needle came in the mail a week or so ago and I am blown away at how beautiful it is in person. I can't say thank you enough to Anna and everyone who made this book happen, and I am so incredibly grateful to be a part of it. I can't wait to see more FOs, and to that end, this is a post I hope will be helpful for some knitters as they get ready to cast on for Aspen. A one-size pattern is difficult to pull off. It can be frustrating for knitters who need to hit measurements that differ from the schematic as written - and when it comes to legs, that's most of us.
I did my best to construct the pattern in a way that would make it easier to tinker with, and I thought I'd outline a few of the things specifically designed with modifications in mind for any of you out there who need a hand with that step. Customizable length: while I generally prefer to knit socks top-down, I decided Aspen should be toe-up or bottom-up for the legwarmer version so that the length was easy to customize. A toe-up sock means that you can start the ribbing at the top of the sock wherever you want - mid-calf, below the knee, over the knee, wherever!
The tubular bind off gives it a nice stretchy edge that should work for any length.